Phat Panda's proprietary ordering system is currently being licensed to select growers in Washington and California.
The Panda Portal is equipped with a fully customizable CRM, reporting tools, analytics, real-time live inventory, and a customizable marketplace.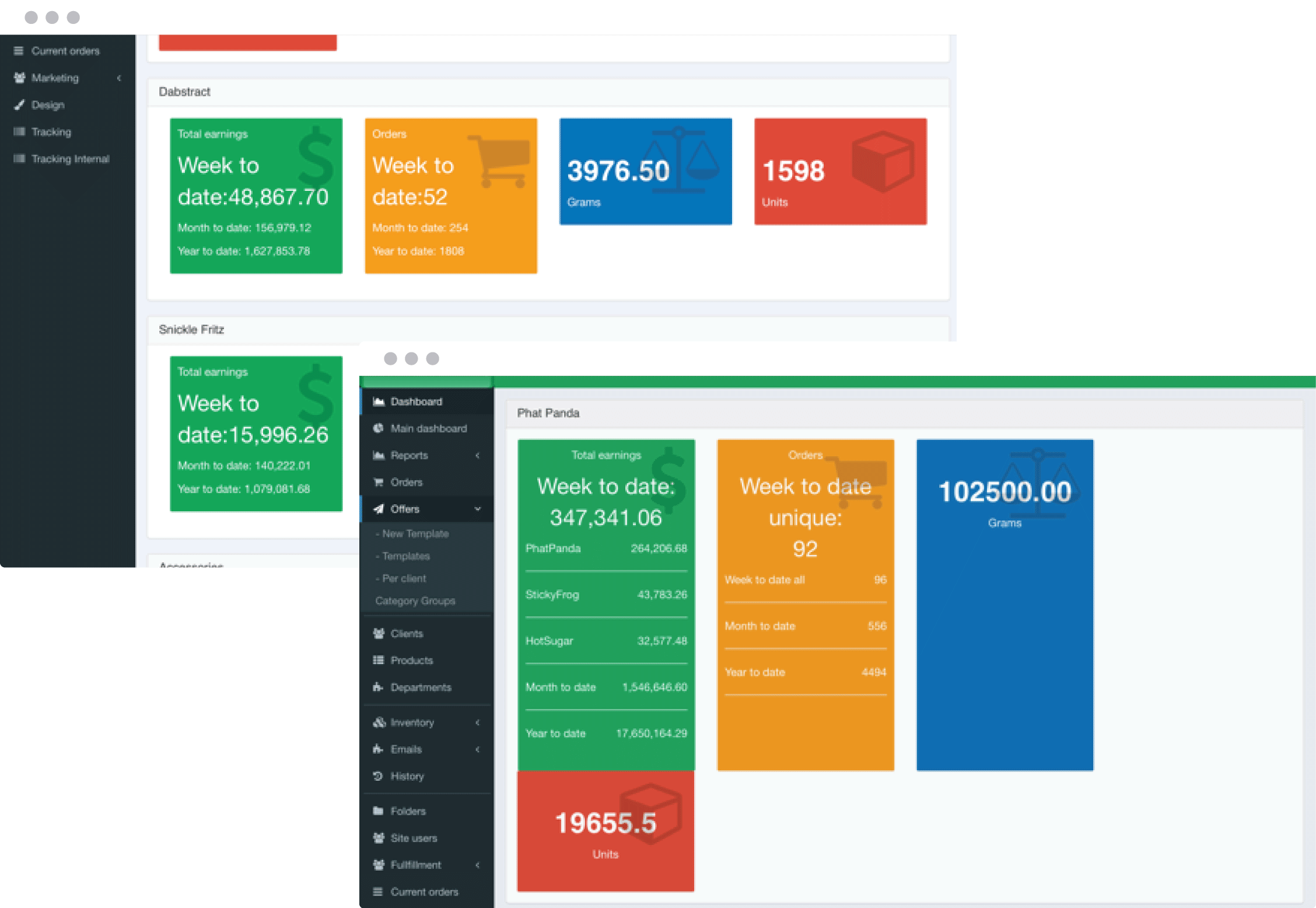 FULLY
CUSTOMIZABLE
---
Phat Panda's ordering system is equipped with reporting tools, customizable CRM, real-time inventory, customizable marketplace and much more to keep up with the cannabis industry's demanding and everchanging needs.
The once tedious manual process is now all streamlined into the Panda Portal which has allowed Phat Panda to efficiently grow from 60 customers to 300 and growing.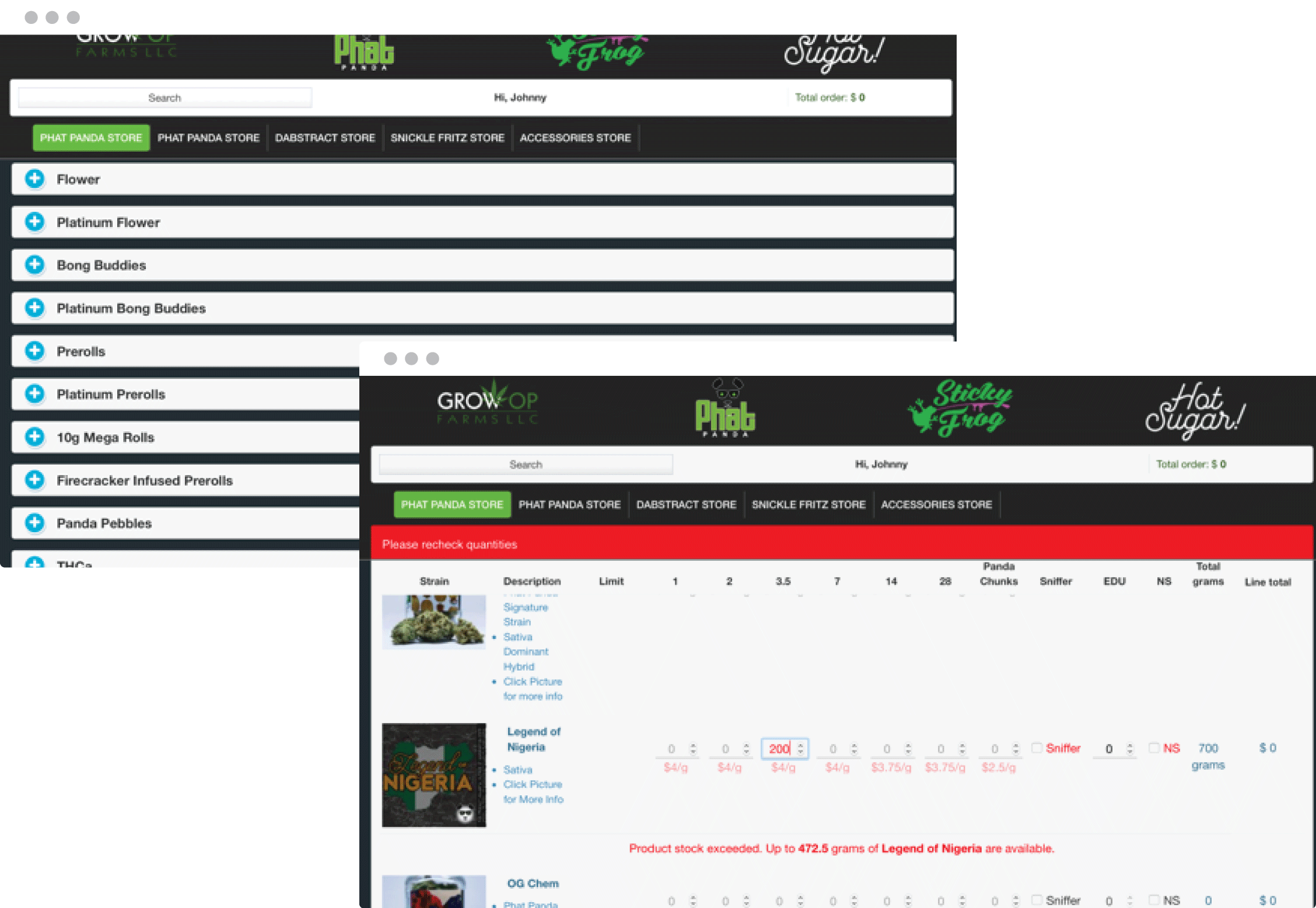 The current seed-to-sale and traceability software available to cannabis businesses are cumbersome, complicated and inefficient, which causes enormous problems in workflow and distribution.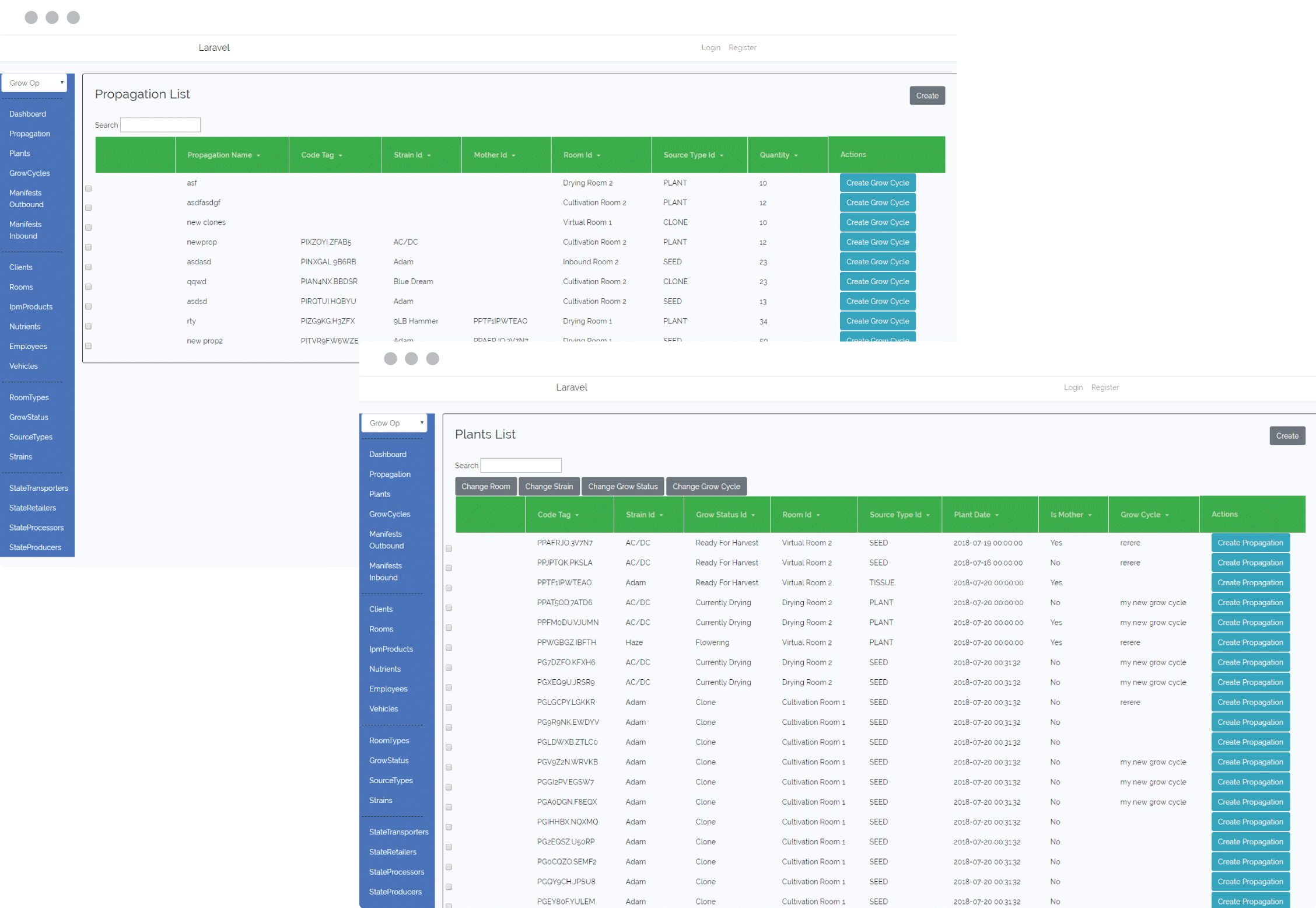 EFFECIENT
TRACKING
---
Straightforward tasks often take an extensive number of staff-hours to accomplish. Phat Panda's proprietary seed-to-sale platform will be built to keep sensitive information private and will be the most robust, efficient, and effective system in the cannabis industry.